1. DONGTIEN STEEL®
Company name

:
DONG TIEN MECHANICAL CONSTRUCTION JOINT STOCK COMPANY

(

DO TI CORP)



Account number

:


060 005

972 331

-

Sacombank

,

Tan Binh

B

ranch

, Ho Chi Minh City.



Tax number

: 030 142 7998
2. Work address
3. Establishment year
(Changed from Dong Tien

P

roduction

& C

onstruction Co.ltd

-

Certificate of Business Registration No. 045149 by Department of Planning and Investment Ho Chi Minh City issued on 19/March/1998).
4. Main Business activities
ORGANIZATIONAL CHART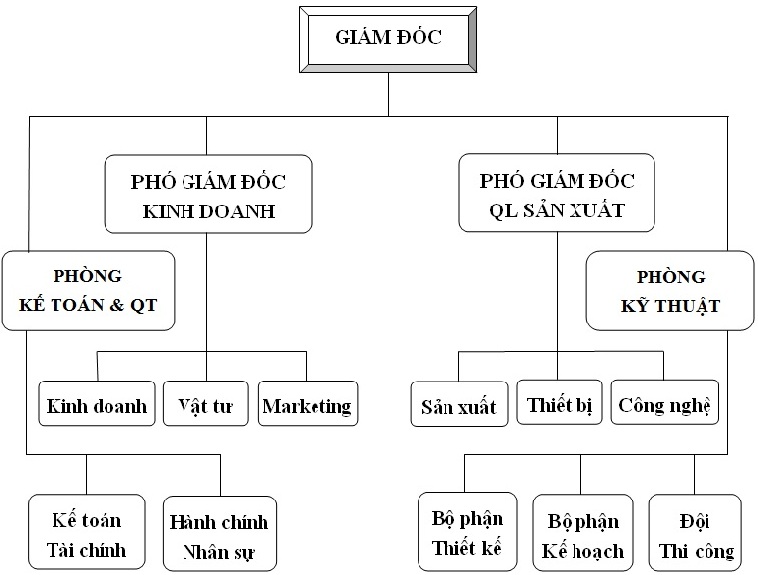 PROPERTY
1. HEAD OFFICE
The Office with total area of 240 m², fully equipped with modern equipment for management, operation and business:
The rooms have: Telephone, fax, internet, air conditioning...
The company has: 02 cars of 4 seats and 7 seats.
2. MANUFACTURING FACTORY
The Factory has a total area of 10.000 m², equipped with many modern machines, making up the production line of automatic steel structure, meeting the requirements of quality and efficiency.
Office 200

m²

and fully equipped facilities for management and operation (Telephone, fax, internet and air conditioning).
Canteens and rest home for workers, 300

m²

.
The factory produces 2,500

m²

; There are two 10-ton cranes, three 5-ton cranes and one 3-ton lift truck, 650KVA power station.
Internal roads, yard and greenery, 7000

m²